Award-winning filmmaker Jason Starr has produced and directed over one hundred films and television programs for broadcast on PBS, CBC, A&E, BRAVO, KULTURA, MEZZO, 3SAT and other networks throughout Europe. These productions range from classical music and modern dance performances to documentary profiles of artists and cultural issues.
Jason Starr recently directed films with guitarist Sharon Isbin and the Orchestra of St. Luke's while completing two feature length documentaries, For the Love of Mahler: The Inspired Life of Henry-Louis de La Grange and Everywhere and Forever – Mahler's Song of the Earth. The third in a series of documentaries about specific masterpieces by Gustav Mahler, Everywhere and Forever enjoyed a primetime Saturday night broadcast across Europe on 3sat and was an official selection at numerous film festivals across the globe. At the 2016 Whitehead International Film Festival in California it won the "Outstanding Achievement Award". Both films are widely distributed for broadcast by C Major Entertainment, Berlin and for home video by Video Artists International, New York.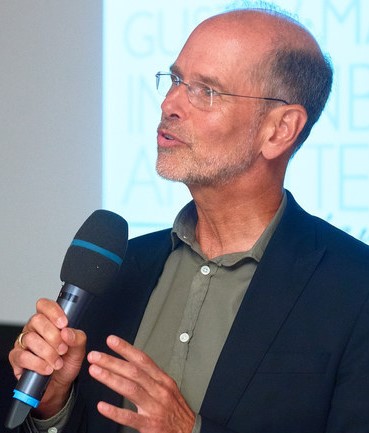 In a recent co-production with RTS Radio Television Suisse, Starr directed a concert film featuring Orchestre de la Suisse Romande conducted by Neeme Järvi performing works by Strauss and Mahler with soloists Paul Groves and Thomas Hampson (broadcast on Mezzo TV, 3sat, RTS Radio Television Suisse, and available on DVD and Blu-ray). The "making of" this production was documented in the magazine show "Grand Angle" (in French):
http://www.rts.ch/video/emissions/grand-angle/4312714-grand-angle.html
For the International Tchaikovsky Competition Starr directed 15 evenings of live concert broadcasts and webcasts from Saint Petersburg, Russia including the Winners' Gala Concert with Valery Gergiev and the Mariinsky Orchestra. Other broadcasts featured Nikolay Alexeev conducting the Saint Petersburg Philharmonic and Michael Francis leading the Chamber Orchestra of the Mariinsky Theatre.
Jason Starr's documentary Of Love, Death and Beyond – Exploring Mahler's "Resurrection" Symphony (2011) narrated by Thomas Hampson, premiered at festivals and special screenings in Hamburg, Vienna, Montréal, Toronto, New York, Philadelphia and Los Angeles, and was broadcast on select PBS stations. It is now in worldwide broadcast and DVD distribution. The first film in the Mahler documentary cycle, What the Universe Tells Me: Unraveling the Mysteries of Mahler's Third Symphony narrated by Oscar nominee and Emmy Award-winner Stockard Channing, won the 2004 Maui Film Festival "Visionary Filmmaker Award" and was an official selection of the 2005 Montréal International Festival of Films.
As producer of the nationally broadcast PBS series Backstage/Lincoln Center, Starr created two seasons of programs exploring issues of performance and creativity in preparation for concerts aired on "Live From Lincoln Center". Talent included Emanuel Ax, Alfred Brendel, Sarah Chang, Yo-Yo Ma, Kurt Masur, and members of the New York Philharmonic, the Chamber Music Society of Lincoln Center, New York City Opera and the Mostly Mozart Festival. For two seasons Mr. Starr was credited as Segment Producer for the Emmy Award winning Live From Lincoln Center. In 2009 he directed the performance segments at the Van Cliburn Competition. In 2011, Nobuyuki Tsujii – Carnegie Hall Debut Live (co-producer) became one of Japan's best selling Christmas DVDs. The twelve-part documentary series Filmmakers, he produced and directed completed two runs on PBS stations around the country, and Wildlife Cinematographer Wolfgang Bayer was broadcast nationally on PBS and as part of the National Geographic Explorer series. Ars Nova, the acclaimed performing arts series featuring the Emerson String Quartet, Gilbert Kalish and the New York New Music Ensemble among its many guests, was primetime viewing across Canada on the CBC. He also produced and directed The Beethoven Cycle, featuring the Guarneri Quartet. Broadcast in over twenty countries (domestically on BRAVO) and released as a videocassette, laser disc and DVD, this one-hour chamber music special was heralded by the Chicago Sun-Times as "a breakthrough for classical music video programming." He also produced the A&E special A Master's Class hosted by Isaac Stern, featuring Eugene Istomin and students at the Interlochen Center for the Arts.
Venturing into live multi-media, Starr was site producer for an international tour of Eisenstein's film Alexander Nevsky with synchronized live performances of the Prokofiev score. In venues throughout Europe and the United States the project enjoyed the participation of many world-renowned conductors including Vladimir Ashkenazy, Seiji Ozawa, David Zinman and Jesus Lopez Cobos.
Starr's concert films include a performance of Mahler's Second Symphony with Neeme Järvi conducting an all-star orchestra of musicians from the New York Philharmonic, Philadelphia Orchestra and the Detroit and New Jersey Symphonies. Broadcast on PBS and across Europe, it is currently available on DVD. Another collaboration with Neeme Järvi, this time with the Hague Residentie Orchestra performing Strauss's An Alpine Symphony, was broadcast throughout Europe on Mezzo TV. In Estonia he directed Neeme Järvi 70th Birthday Jubilee and the filming of the oratorio Jonah's Mission in celebration of the 90th anniversary of the Estonian Republic.
Jason Starr holds a B.M. in composition from Hartt School of Music and a M.M. from Manhattan School of Music. He also serves as a consultant to academic institutions on the use of television for educational purposes. For two years in a row his educational programs won the Golden Apple Award presented by PBS for innovative use of technology for education. He resides in New York City where in 2005 he formed Cultural Media Collaborative, a not-for-profit corporation, to create performing arts films and interactive media.
Online interview with Jason Starr:
http://www.classicalpodcasts.com/interviews/interview-jason-starr