Try to imagine the whole universe beginning to ring and resound. There are no longer human voices, but planets and suns revolving in their orbits.
- Gustav Mahler
For Gustav Mahler the Eighth Symphony was going to be different from anything he had done before. The first seven symphonies were all acts of private confession, the unburdening of a hypersensitive soul struggling to make sense of its own existence. The Eighth would speak in different tones, and of a different kind of experience. It would be a bringer of joy. His music would create an experience that united his audience in brotherhood, perhaps only for as long as the performance lasted, but that in itself might leave a lasting image, an icon of possibility.
- Stephen Johnson, music critic and author
There is perhaps no piece of music more appropriate to celebrate the end of the Covid-19 pandemic than the Eighth Symphony of Gustav Mahler. It was described by the composer as a "gift to the nation" and "a great bringer of joy." At the same time its vision of eternity commemorates those who have been lost. The symphony takes its audience on a journey that begins with a medieval hymn summoning the creative spirit and culminates in the apotheosis of all human potential as conveyed in a setting of the final scene from Goethe's Faust. As Mahler wrote to his wife in 1910, "The essence of it is really Goethe's idea that all Love is generative, creative, and that there is a physical and spiritual generation, which is the emanation of the Eros. You have it presented symbolically in the last scene of Faust…"
By exploring the connection between creativity and Eros, the symphony opens wide a portal to a larger universe. It is a universe of eternal possibility in which all can participate simply by attuning themselves to what is already deep within them: creativity and love.
The symphony is not only the most ambitious in terms of lofty ideas and ideals, but in size and scope as well. In fact it is the largest symphony ever composed, requiring a huge orchestra, two mixed choruses, boys' choir, offstage brass band, organ, piano, mandolin and eight vocal soloists. To stage a performance is truly an event. So much so that the 1910 premiere involving over a thousand musicians conducted by the composer has become an iconic moment in music history. It has been written about time and time again. And for many of those lucky enough to attend—a Who's Who of the cultural elite of Europe including Gustav Klimt, Richard Strauss, Arnold Schoenberg, Leopold Stokowski, Stefan Zweig and Thomas Mann—it was a life-transforming event.
After the premiere Thomas Mann described Mahler as "a man who expresses the art of our time in its profoundest and most sacred form." Witnessing the final rehearsal, music critic Julius Korngold wrote, "The moment Mahler began conducting it was as though flames could be seen leaping from his tiny frame as he steered his thousand-strong forces in any direction he willed, throwing up huge waves of sound one moment, then subsiding into incredible delicacy, focusing on the minutest details, the next. And how gloriously melodic it all was!... After the symphony's gigantic closing crescendo had reached its peak, applause erupted from every part of the huge auditorium. It was like a roaring tidal wave of sound, welling up again and again."
This "great bringer of joy" is also one of the most misunderstood of all musical masterpieces. Composed in two large parts rather than the traditional four movements and combining two languages in a single work (Latin and German), the Eighth immediately poses questions as to what it really is: A symphony or a cantata? Catholic mysticism or humanist aspiration? Gender stereotypes or universal archetypes? Vestiges of 19th century Romanticism or visionary music at the dawn of a new century?
These questions, along with the composer's fraught personal circumstances surrounding the composition and premiere, will provide the scaffolding for a feature-length documentary film, The Cosmic Portal: Exploring Mahler's "Symphony of a Thousand" (working title). Using innovative film techniques to capture the mystical nature of the music, the documentary will explore the composer's inspiration, ideas and hopes for what art can add to human experience. A performance specially organized and produced for this film, interviews of leading experts, visits to the places where Mahler composed and performed the work, and dramatic visualizations of the sung texts will combine to bring context and insight to the experience  of his monumental Eighth Symphony—the one true success in Mahler's lifetime.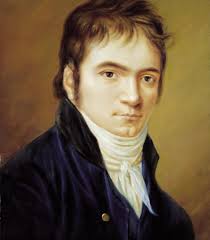 In the early 1800's Beethoven's music had taken Europe by storm. But as the century entered its second decade Beethoven's productivity diminished considerably. This opened the door for new and exciting composers to be heard. The courts, salons and concert halls of Vienna and elsewhere were enjoying the music of other highly talented and far more fashionable composers. It was not Beethoven but Sigismund Neukomm who composed the major work performed in St. Stephen's Cathedral at the Congress of Vienna in 1815. Premiered at the same public concert as Beethoven's Eroica, it was the other Symphony in E-flat, the one composed by Anton Eberl, which won critics' highest praise, not Beethoven's.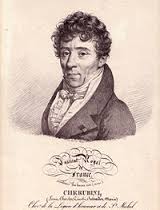 Beethoven's Shadow, a one-hour documentary film, will explore the world of this great composer's rivals. What did the music lovers of Beethoven's day hear in the symphonies, concerti and operas of Spohr, Hummel and Cherubini that made them so successful and famous? What did Beethoven think of them? And them of him? Can we discover the ingredients to a timeless masterpiece by comparing Beethoven's music to the gems composed by those who today are all but forgotten?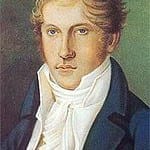 Using dramatizations, musical excerpts performed in the very venues where they were first heard, and the expertise of passionate musicians and historians, Beethoven's Shadow will reconnect our contemporary imagination to the spirit and artistry of a time that gave birth to an astounding musical genius.